Adult Racial Injustice Resources Archives
Item request has been placed!
×
Item request cannot be made.
×
Processing Request
Evicted: poverty and profit in the American city by Matthew Desmond 
A Harvard sociologist examines the under-represented challenge of eviction as a formidable cause of poverty in America, revealing how millions of people are wrongly forced from their homes and reduced to cycles of extreme disadvantage that are reinforced by dysfunctional legal systems.
Libby -- E-Book 
---
My broken language: a memoir by Quiara Alegria Hudes 
This is an inspired exploration of home, family, memory, and belonging, narrated by the obsessed girl who fought to become an artist so she could capture the world she loved in all its wild and delicate beauty.
Libby -- E-Book | E-Audiobook 
---
El Norte: the epic and forgotten story of Hispanic North America by Carrie Gibson 
A sweeping saga of the Spanish history and influence in North America over five centuries.
Hoopla -- E-Book
---
Earth keeper: reflections on the American land by N. Scott Momaday 
A Pulitzer Prize-winning novelist and poet celebrates the oral tradition of his Native American culture as he recalls the stories of his childhood, passed down for generations, and their profound and sacred connection to the natural world.
Libby -- E-Book | E-Audiobook 
Hoopla -- E-Audiobook
---
The kindest lie: a novel by Nancy Johnson 
Needing to reconnect with the baby she gave up for adoption years earlier, an Ivy League-educated Black engineer uncovers devastating family secrets before her bond with a young white misfit scandalizes her racially torn community.
Libby -- E-Book 
The broken heart of America: St Louis and the violent history of the United States by Walter Johnson 
A searing portrait of the racial dynamics that lie inescapably at the heart of our nation, told through the turbulent history of the city of St. Louis.
---
Footnotes: the Black artists who rewrote the Great White Way by Casseen Gaines 
Footnotes is the story of how Sissle and Blake, along with comedians Flournoy Miller and Aubrey Lyles, overcame poverty, racism, and violence to harness the energy of the Harlem Renaissance and produce a runaway Broadway hit that launched the careers of many of the twentieth century's most beloved Black performers.
Library on the Go -- E-Book
---
Sure, I'll be your Black Friend: notes from the other side of the fistbump by Ben Phillipe 
In the biting, hilarious vein of What Doesn't Kill You Makes You Blacker and We Are Never Meeting in Real Life comes Ben Philippe's candid memoir-in-essays, chronicling a lifetime of being the Black friend in predominantly white spaces. From cheating his way out of swim tests to discovering stray family members in unlikely places, he finds the punchline in the serious while acknowledging the blunt truths of existing as a Black man in today's world.
Library on the Go -- E-Book
 
---
Dear America: notes of an undocumented citizen by Jose Antonio Vargas 
The Pulitzer Prize-winning journalist, filmmaker and immigration-rights activist presents a memoir about how he unknowingly entered the United States with false documents as a child.
Library on the Go -- E-Book | E-Audiobook 
Hoopla -- E-Book | E-Audiobook
---
The Kite Runner by Klahed Hosseini
Traces the unlikely friendship of a wealthy Afghan youth and a servant's son in a tale that spans the final days of Afghanistan's monarchy through the atrocities of the present day.
Library on the Go -- E-Book | E-Audiobook
---
Central America's forgotten history: revolution, violence, and the roots of Migration by Aviva Chomsky 
Places Central American migration to the United States in the context of the region's history of conquest, colonialism, revolution, and neoliberalism, looking especially at the revolutionary experiments of the 1980s and their aftermath.
Library on the Go -- E-Book | E-Audiobook
---
Four hundred souls: a community history of African America, 1619-2019 by Ibram X Kendi and Keisha N Blain 
2019 marked the four hundredth anniversary of the first African presence in the Americas - and also launched the Four Hundred Souls project, spearheaded by Ibram X. Kendi, director of the Antiracism Institute of American University, and Keisha Blain, editor of The North Star. They've gathered together eighty black writers from all disciplines - historians and artists, journalists and novelists - each of whom has contributed an entry about one five-year period to create a dynamic multivoiced single-volume history of black people in America.
Library on the Go -- E-Book | E-Audiobook
---
How the word is passed: a reckoning with the history of slavery across America by Clint Smith 
How the Word Is Passed Informed by scholarship and brought to life by the story of people living today, Smith's debut work of nonfiction is a landmark of reflection and insight that offers a new understanding of the hopeful role that memory and history can play in making sense of our country and how it has come to be.
Library on the Go -- E-Book | E-Audiobook 
---
The sun does shine: how I found life and freedom on death row by Anthony Ray Hinton 
A man who spent thirty years on death row for a crime he did not commit describes how he became a victim of a flawed legal system, recounting the years he shared with fellow inmates who were eventually executed before his exoneration.
Library on the Go -- E-Book | E-Audiobook
---
The three mothers: How the Mothers of Martin Luther King Jr, Malcolm X, and James Baldwin shaped a nation by Anna Malaika Tubbs 
Celebrates Black motherhood by telling the story of the three women who raised and shaped some of America's most pivotal heroes: Martin Luther King, Jr., Malcolm X, and James Baldwin.
Library on the Go -- E-Book 
---
The Vanishing Half by Brit Bennett
Twin sisters, inseparable as children, ultimately choose to live in two very different worlds, one black and one white.
Library on the Go -- E-Book | E-Audiobook
Book on CD
Large Print
---
The committed by Viet Thanh Nguyen 
The Committed follows the unnamed Sympathizer as he arrives in Paris in the early 1980s with his blood brother Bon. The pair try to overcome their pasts and ensure their futures by engaging in capitalism in one of its purest forms: drug dealing.
Library on the Go -- E-Book
Hoopla -- E-Book
---
A beginner's guide to America : for the immigrant and the curious by Roya Hakakian
This book gives us a portrait of what the new immigrant experience in America is really like.
---
America is not the heart by Elaine Castillo
Three generations of women from one immigrant family trying to reconcile the home they left behind with the life they're building in America.
---
All you can ever know: a memoir by Nicole Chung 
A Korean adoptee who grew up with a white family in Oregon discusses her journey to find her identity as an Asian American woman and a writer after becoming curious about her true origins.
Library on the Go -- E-Book | E-Audiobook
---
The Calligrapher's Daughter by Eugenia Kim
In early twentieth century Korea, Najin Han, the privileged daughter of a calligrapher, longs to choose her own destiny. Smart and headstrong, she is encouraged by her mother, but her stern father is determined to maintain tradition. When her father seeks to marry Najin into an aristocratic family, her mother defies generations of obedient wives and instead sends her to serve in the king's court as a companion to a young princess.
Hoopla -- E-Book
---
Homeland Elegies by Ayad Akhtar
Blends fact and fiction to tell an epic story of longing and dispossession in the world that 9/11 made. Part family drama, part social essay, part picaresque novel, at its heart it is the story of a father, a son, and the country they both call home.
Library on the Go -- E-Book
---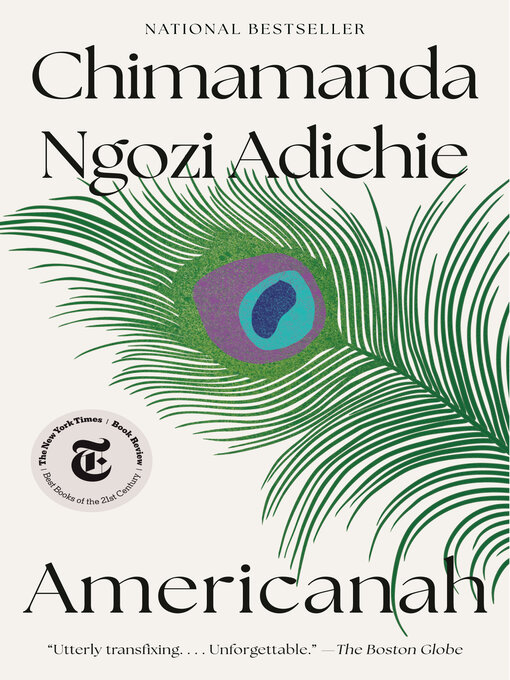 Americanah by Chimamanda Ngozi Adichie
Separated by respective ambitions after falling in love in occupied Nigeria, beautiful Ifemelu experiences triumph and defeat in America while exploring new concepts of race, while Obinze endures an undocumented status in London until the pair is reunited in their homeland 15 years later, where they face the toughest decisions of their lives.
Library on the Go -- E-Book 
hoopla -- E-Audiobook
---
A People's History of the United States by Howard Zinn
Presents the history of the United States from the point of view of those who were exploited in the name of American progress.
Library on the Go -- E-Book | E-Audiobook
hoopla-- E-Book | E-Audiobook
---

Between the World and Me by Ta-Nehisi Coates
Told through the author's own evolving understanding of the subject over the course of his life comes a bold and personal investigation into America's racial history and its contemporary echoes.
Library on the Go -- E-Book | E-Audiobook
---
A Black Women's History of the United States by Daina Ramey Berry
A Black Women's History of the United States is a critical survey of black women's complicated legacy in America, as it takes into account their exploitation and victimization as well as their undeniable and substantial contributions to the country since its inception.
---
The Bluest Eye by Toni Morrison
Eleven-year-old Pecola Breedlove, an African-American girl in an America whose love for blonde, blue-eyed children can devastate all others, prays for her eyes to turn blue, so that she will be beautiful, people will notice her, and her world will be different.
Library on the Go -- E-Book 
---
The Black and the Blue: A Cop Reveals the Crimes, Racism and Injustice in America's Law Enforcement by Matthew Horace
A CNN contributor, and former law-enforcement himself, offers a personal account of the racism, crimes and color lines that challenge America's law enforcement, sharing insights into high-profile cases, the Black Lives Matter movement and what is needed for change.
---
Don't Call Us Dead: Poems by Danez Smith
Smith's unflinching poetry addresses race, class, sexuality, faith, social justice, mortality, and the challenges of living HIV positive at the intersection of black and queer identity.
Hoopla -- E-Audiobook 
---
Eloquent rage: a Black feminist Discovers Her Superpower by Brittany Cooper
A leading young black feminist illuminates how organized anger, friendship and faith can be powerful sources of positive feminist change, explaining how targeted rage has shaped the careers of such African-American notables as Serena Williams, Beyoncé and Michelle Obama.
hoopla -- E-Audiobook
---
The Fire Next Time by James Baldwin
A plea and a warning to citizens to examine the actual state of America after a century of emancipation.
---
The Fire This Time by Jesmyn Ward
Examines race issues from the past half century through essays, poems and memoir pieces by some of her generation's most original thinkers and writers.
---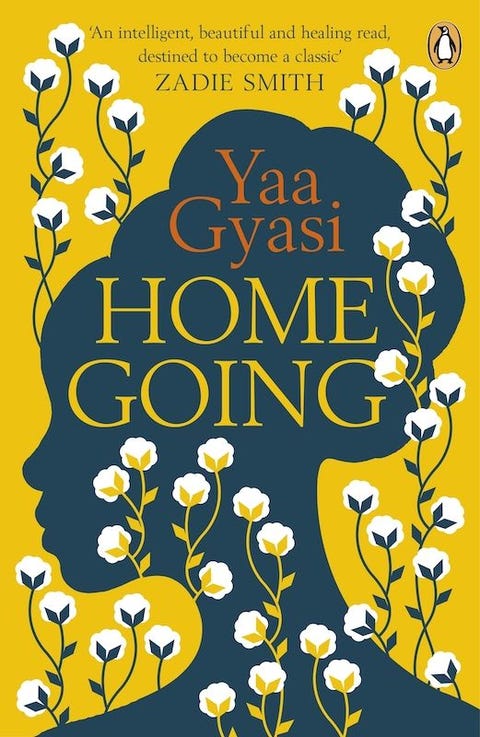 Homegoing by Yaa Gyasi
In this stunning debut by Ghanian-American novelist Yaa Gyasi, readers meet the descendant of an Asante woman named Maame through her two daughters, separated half-sisters. One sister, Effia marries the British governor in charge of Cape Coast Castle, where her sister Esi is tortured and held captive in the slave dungeons right below her. Homegoing follows these two families, separated by the brutality and complexities of the Trans-Atlantic Slave Trade.
Library on the Go -- E-Book | E-Audiobook
---
How to be an Antiracist 
by Ibram X. Kendi
Will help readers see all forms of racism clearly, understand their poisonous consequences, and work to oppose them in our systems and in ourselves.
Library on the Go -- E-Book
---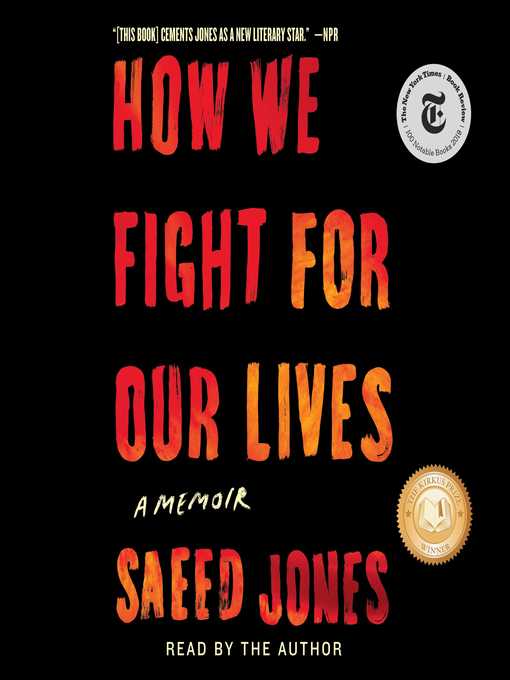 How We Fight For Our Lives by Saeed Jones
The co-host of BuzzFeed's AM to DM, award-winning poet and author of Prelude to Bruise documents his coming-of-age as a young, gay, black man in an American South at a crossroads of sex, race and power.
Library on the Go -- E-Audiobook
---
If Beale Street Could Talk by James Baldwin
When a pregnant Tish's boyfriend Fonny, a sculptor, is wrongfully jailed for the rape of a Puerto Rican woman, their families unite to prove the charge false
Library on the Go -- E-Book
---
I'm still here: Black dignity in a world made for whiteness by Austin Channing Brown
Austin Channing Brown's first encounter with a racialized America came at age 7, when she discovered her parents named her Austin to deceive future employers into thinking she was a white man. Growing up in majority-white schools, organizations, and churches, Austin writes, "I had to learn what it means to love blackness," a journey that led to a lifetime spent navigating America's racial divide as a writer, speaker and expert who helps organizations practice genuine inclusion.
Library on the Go -- E-Book | E-Audiobook
---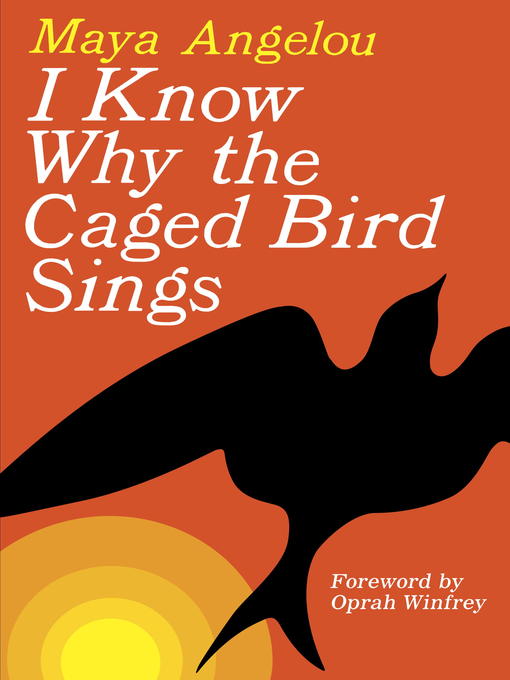 I Know Why the Caged Bird Sings by Maya Angelou
 I Know Why the Caged Bird Sings captures the longing of lonely children, the brute insult of bigotry, and the wonder of words that can make the world right. 
Library on the Go -- E-Book | E-Audiobook
---
Interior Chinatown by Charles Yu
A stereotyped character actor stumbles into the spotlight before uncovering surprising links between his family and the secret history of Chinatown.
Library on the Go -- E-Audiobook
---
Just Mercy by Bryan Stevenson
The founder of the Equal Justice Initiative in Montgomery, Alabama recounts his experiences as a lawyer working to assist those desperately in need, reflecting on his pursuit of the ideal of compassion in American justice.
Library on the Go -- E-Book | E-Audiobook
---
Lies My Teacher Told Me  by James W. Loewen
Beginning with pre-Columbian history and ranging over characters and events as diverse as Reconstruction, Helen Keller, the first Thanksgiving, the My Lai massacre, 9/11, and the Iraq War, Loewen offers an eye-opening critique of existing textbooks, and a wonderful retelling of American history as it should—and could—be taught to American students.
Library on the Go -- E-Book 
hoopla-- E-Book
---
Love in Color by Bolu Babalola
A debut anthology reimagines cultural folk and love stories from West Africa, Greek mythology and Middle East legend, from the tale of an unappreciated Nigerian goddess to the story of a powerful Ghanaian spokeswoman's fateful decision.
Library on the Go -- E-Book
---
Me and White Supremacy by Layla Saad
Me and White Supremacy teaches readers how to dismantle the privilege within themselves so that they can stop (often unconsciously) inflicting damage on people of color, and in turn, help other white people do better, too.
Library on the Go -- E-Book | E-Audiobook
hoopla -- E-Book | E-Audiobook
---
Minor Feelings by Cathy Park Hong
An award-winning poet and essayist offers a ruthlessly honest, emotionally charged exploration of the psychological condition of being Asian American.
Library on the Go -- E-Book
---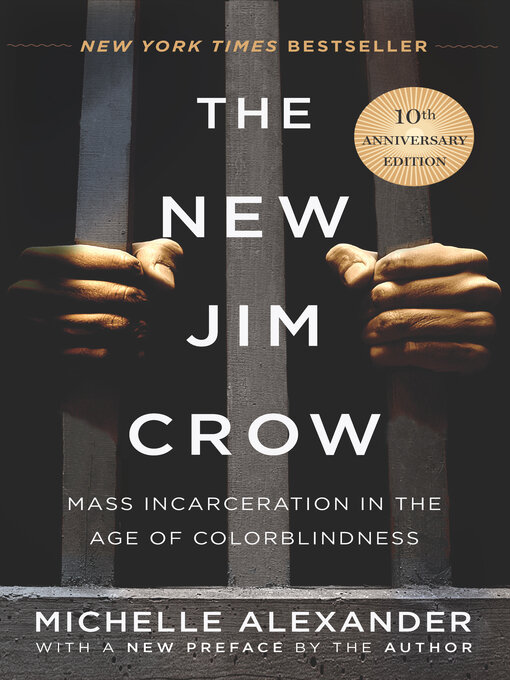 The New Jim Crow: Mass Incarceration in the Age of Colorblindness by Michelle Alexander
Argues that the War on Drugs and policies that deny convicted felons equal access to employment, housing, education, and public benefits create a permanent under caste based largely on race.
Library on the Go -- E-Book | E-Audiobook
---
Pachinko by Min Jin Lee
In early 1900s Korea, prized daughter Sunja finds herself pregnant and alone, bringing shame on her family until a young tubercular minister offers to marry her and move with her to Japan, in the saga of one family bound together as their faith and identity are called into question.
Library on the Go -- E-Book | E-Audiobook
---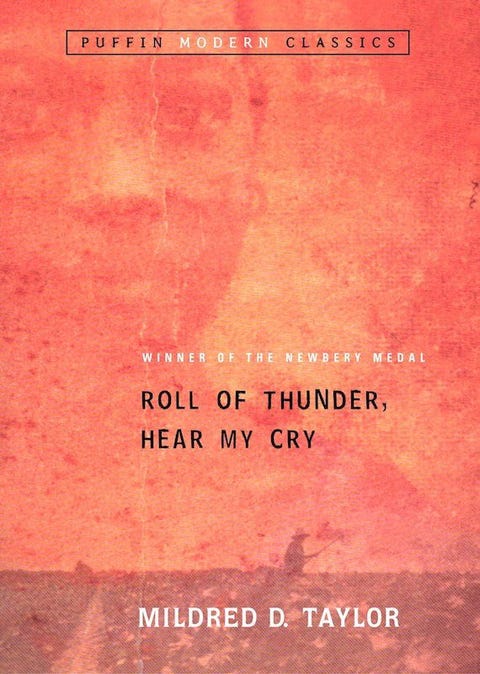 Roll of Thunder, Hear My Cry by Mildred D. Taylor
An African-American family living in Mississippi during the Depression is faced with prejudice and discrimination that its children do not understand.
Library on the Go -- E-Audiobook
---
Sing, Unburied, Sing by Jesmyn Ward
 Living with his grandparents and sister on a Gulf Coast farm, Jojo navigates the challenges of his mother's addictions and his grandmother's cancer before the release of his father from prison prompts a road trip of danger and hope.
Library on the Go -- E-Book
---
So You Want to Talk About Race by Ijeoma Oluo
This book tackles the sensitive, hyper-charged racial landscape in current America, discussing the issues of privilege, police brutality, intersectionality, micro-aggressions, the Black Lives Matter movement, and the "N" word.
Library on the Go -- E-Book | E-Audiobook
---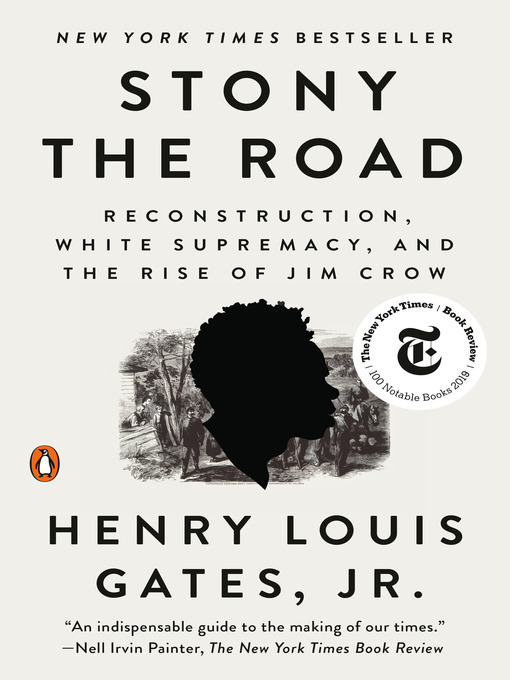 Stony Road: reconstruction, white supremacy, and the rise of Jim Crow by Henry Louis Gates Jr
The NAACP Image Award-winning creator of The African Americans: Many Rivers to Cross presents a revisionist chronicle of America's post-Civil War struggle for racial equality and the violent counterrevolution that resubjugated black Americans throughout the 20th century.
Library on the Go -- E-Book
---
Twelve Tribes of Hattie by Anaya Mathis
The story of an African American family held together with a mother's grit and monumental courage.
Library on the Go -- E-Book
---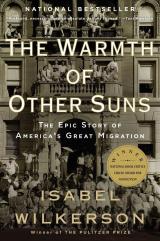 The Warmth of Other Suns: The Epic Story of America's Great Migration by Isabel Wilkerson   
An epic history covering the period from the end of World War I through the 1970s chronicles the decades-long migration of African Americans from the South to the North and West through the stories of three individuals and their families.
Library on the Go -- E-Book
---
Water Dancer by Ta-Nehisi Coates
Young Hiram Walker was born into bondage, his mother was sold away and he was robbed of all memory of her, but gifted with a mysterious power that saves his life years later when he almost drowns in a river. This strange brush with death forces a new urgency on Hiram's private rebellion, and so begins a journey into the war on slavery. It begins a journey that takes him from the corrupt Deep South to dangerous movements in the North. Even as he's enlisted in the underground war between slavers and the enslaved, Hiram resolves to rescue the family he left behind.
Library on the Go -- E-Book | E-Audiobook
---
White Fragility: Why It's So Hard for White People to Talk About Racism by Robin DiAngelo and Michael Eric Dyson
Analyzes defensive moves that white people make when racially challenged, how these actions protect racial inequality, and presents strategies for engaging more constructively in these conversations.
Library on the Go -- E-Book | E-Audiobook
---
You can't touch my hair and other things I still have to explain by Phoebe Robinson
An essay collection about race, gender, and pop culture from stand-up comedian and WNYC podcaster Phoebe Robinson.
Library on the Go -- E-Book