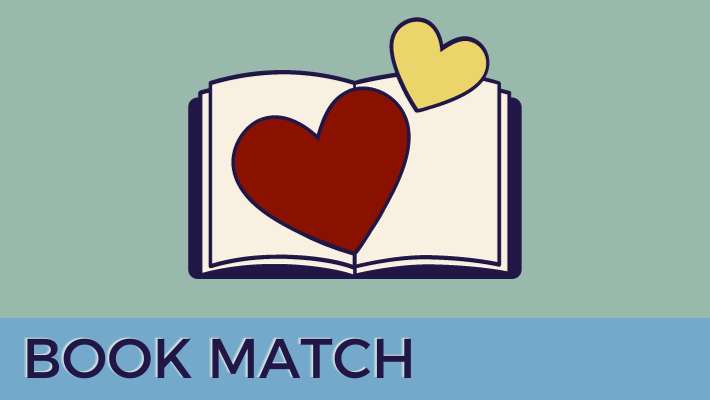 Reading a book found just for you is easy with Book Match, which creates a list of personalized reading recommendations from our librarians. We'll help you find your next great read using your own interests and our expertise by:
Using your likes and dislikes to create the perfect recommendation for you
Listening to what you have to say about what you're reading to provide you with more of the same
Making sure you feel truly connected to the reading list we create for you
If you want to get matched with books with you in mind, check out our Book Match service for a personalized reading list.
What you do:
Fill out Book Match form to help our librarians better determine books that you might like. 
The process might take up to 7-10 days to get the recommendations list back to you.  While you wait, you can check out our Reader's Advisory page to serendipitously find great books. 
It is as simple as that.