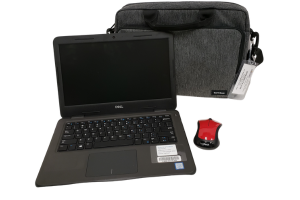 Requirements for laptops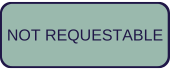 Borrowers must have a valid Chatham Area Public Library card and a current government issued photo identification must be presented at time of checkout.
The Chatham Area Public Library holder's account must be AT LEAST 30 DAYS OLD and in good standing, including current address and contact information.
The Library account holder must be 18 years of age or older to checkout a laptop on their card.
The Chatham Area Public Library account holder must read, understand, and sign the laptop agreement at the time of each laptop check out.
Laptops may only be checked out for 2 weeks at a time with one renewal.
Laptop and charging cord must be returned to the same location from where it was checked out.
Laptops should NOT be returned in the book drop for any reason. Borrowers will be billed for resulting damage to the laptop and charging cord, and may be denied future laptop checkout.
Laptops will be restored to their original condition after every reboot; it is the responsibility of the user to save their files and information.
Customers will continue to receive overdue notices, if applicable.
Replacement Fees
The borrower is responsible for costs associated with damage, loss, or non-return of the items. The borrower will be billed for the replacement fee of item not returned.
Dell Latitude 3310 - $500
Bag -$45
Wireless Mouse -$20
Charging cord - $40
Total Replacement Cost $565
Funding for this grant was awarded by the Illinois State Library, a Department of the Office of Secretary of State, using funds provided by the U.S. Institute of Museum and Library Services, under the provisions of the American Rescue Plan Act of 2021 (ARPA).