For Library District Residents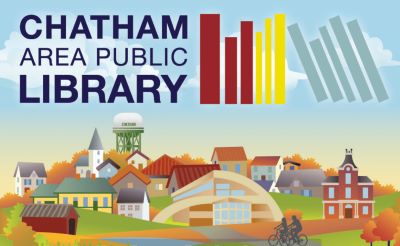 You can apply for a Chatham Area Public Library card if you live inside the Chatham Area Public Library District at the circulation desk in the library. Library cards are free.   Children 15 and under must have a parent or guardian present when requesting a card.
To see if you live in the district
Click on the "Address Lookup" tab to enter address.
View Details.
Click on "My Voting Districts".
If you are a resident, it will list "Chatham Area Public Library".
Bring with you:
Photo ID with current address 
(If the photo ID does not have your current address, bring an additional document such as current utility bill, voter registration card, property tax bill or lease that shows your address.)
For Reciprocal Borrowers
SHARE is a network of libraries in central and southern Illinois that have joined together. Depending upon if your local library is part of the SHARE network, how to borrow items works differently.
To see if your home library is a SHARE member, see https://share.illinoisheartland.org/connect/member-libraries
Use cards from other SHARE Illinois libraries
Bring your home library card to the Chatham Area Public Library and you will be able to check out almost all items on the shelves as well as request items from the catalog.  
Use cards from other non-SHARE Illinois libraries
You can use cards from other Illinois libraries at CAPLD. If your home library is a non-SHARE library, you will you will be able to check out items on the shelf and use all library's databases while here. To register your card:
Bring your valid home library card and current identification to the Circulation desk. [Your CAPLD registration will expire when your home library's expiration date rolls around.]
Please see our Circulation Policy for more information.