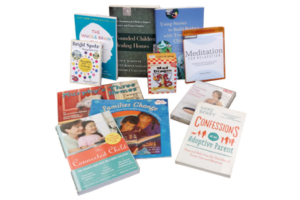 What are Caring for the Caregiver Kits?
The caregiver kits include materials that help the caregiver understand and manage their own stress such as through meditation, journal prompts, and a yoga for beginners DVD. In addition, the kits have materials to help caregivers learn to cope with taking care of their loved one such as a book with activities to use with a dementia patient. The second component includes materials to help the caregiver understand and learn how to interact with their loved one more effectively and beneficially.
Foster Care and Adoption Kit
Kits are checked out for six (6) weeks and may only be renewed once.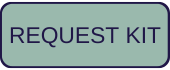 INCLUDED IN THE KIT
Books
The Whole-Brain Child / Daniel J. Siegel
Confessions of an Adoptive Parent / Mike Berry
The Connected Child / Karyn B. Purvis
Wounded Children, Healing Homes / Jayne Schooler
Using Stories to Build Bridges with Traumatized Children / Kim Golding
Murphy's Three Homes: a story for children in foster care / Jan Levinson Gilman
Families Change: a Book for Children Experiencing Termination of Parental Rights / Julie Nelson
Audio disc
Meditation for Relaxation
DVDs
Everyday Yoga for Stress Release
Mad Dragon: An Anger Control Card Game
Thoughts and Feelings: A Sentence Completion Card Game
FUNDED BY GRANT FROM THE ROTARY CLUB OF SPRINGFIELD - CHATHAM