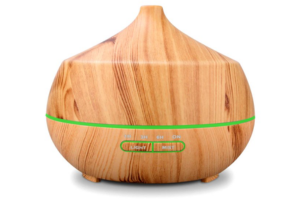 Essential Oil Diffuser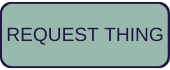 Put simply, essential oil diffusers work by emitting essential oils into the air. This means you can inhale and absorb the benefits into your body, which can aid relaxation but also works wonders for your senses. Essential oils are concentrated plant extracts.
Essential oils can be used in aromatherapy, a kind of complementary medicine that uses smell to improve your health or applied topically to the skin.
Studies have shown that essential oils may help:
Boost mood.
Improve job performance through reduced stress and increased attentiveness.
Improve sleep.
Kill bacteria, funguses and viruses.
Reduce anxiety and pain.
Reduce inflammation.
Reduce nausea.
Relieve headaches.
Source: https://health.clevelandclinic.org/essential-oils-101-do-they-work-how-…
KIT INCLUDES
Diffuser
The Plant Therapy Essentials Gift Set

six 10 mL (1/3 oz) bottles of essential oils intended for use with the diffuser. 
*Always consult your physician or healthcare provider before beginning use of any essential oils. *
FUNDED BY GRANT FROM THE ROTARY CLUB OF SPRINGFIELD - CHATHAM