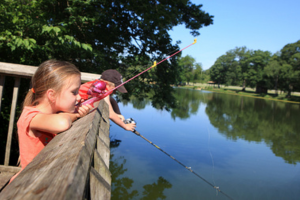 Fishing Poles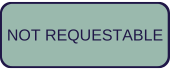 BORROWING GUIDELINES
Borrowers must be 13 years or older and have a current library card in good standing, OR borrower (12 and under) must have a parent sign out the rod & reel.
Equipment may be checked out for two weeks with the possible option of one renewal.
Line and reel must be untangled prior to return, otherwise subject to fine. 
Fishing equipment must be returned to the library's circulation desk during regular business hours. Equipment cannot be returned in a book drop or left outside the library.
Lost or damaged equipment may be charged as follows:
FISHING LICENSE INFORMATION
Anglers ages 16 years and older must have a valid fishing license in order to fish in Illinois.
Anglers under 16 years do not need a fishing license.
Purchase a fishing license online at Buy Illinois License Online or in person at places such as Walmart, Meijer, or Dick's Sporting Goods.
Sponsored by the Illinois Department of Natural Resources and the Chatham Area Public Library
If you would like to check out, please see the circulation desk for more information.