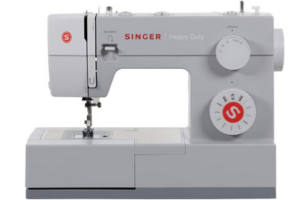 Singer Sewing Machine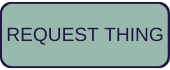 The Singer Heavy Duty 4411 Sewing Machine allows you to sew a wide variety of fabrics and projects. The heavy-duty metal interior frame, high sewing speed, and powerful motor make this machine sturdy and powerful. Eleven (11) built in stiches, adjustable needle position, and adjustable presser foot control allow for sewing very lightweight fabric to heavy weight fabrics. Note: Patron must be 18 or older and a Chatham Area Public Library District cardholder. Patron must sign the Borrowing Agreement to check out this item.
Caution: Use of the sewing machine may involve risk of serious injury. Please read the instruction manual before using.
Sewing Machine includes:
Carrying case
Sewing machine
Foot pedal
Instruction manual
Box with small objects used to create your beautiful projects