Aristotle and Dante Dive Into the Waters of the World by Benjamin Alire Saenz
In Aristotle and Dante Discover the Secrets of the Universe, two boys in a border town fell in love. Now, they must discover what it means to stay in love and build a relationship in a world that seems to challenge their very existence.
---
A Face for Picasso: Coming of Age with Crouzon Syndrome by Ariel Henley
At only eight months old, identical twin sisters Ariel and Zan were diagnosed with Crouzon syndrome -- a rare condition where the bones in the head fuse prematurely. They were the first twins known to survive it.  Growing up, Ariel and her sister endured numerous appearance-altering procedures. Surgeons would break the bones in their heads and faces to make room for their growing organs. While the physical aspect of their condition was painful, it was nothing compared to the emotional toll of navigating life with a facial disfigurement.  Ariel explores beauty and identity in her young-adult memoir about resilience, sisterhood, and the strength it takes to put your life, and yourself, back together time and time again. 
---
The Awakening of Malcolm X by Ilyasah Shabazz and Tiffany D. Jackson
The Awakening of Malcolm X is a powerful narrative account of the activist's adolescent years in jail, written by his daughter Ilyasah Shabazz along with 2019 Coretta Scott King-John Steptoe award-winning author, Tiffany D. Jackson.  
Libby -- Audiobook | E-book
hoopla -- Audiobook
---
Black Birds In the Sky by Brandy Colbert
A searing new work of nonfiction from award-winning author Brandy Colbert about the history and legacy of one of the most deadly and destructive acts of racial violence in American history: the Tulsa Race Massacre.
Library on the Go -- E-Book
---
Rise to the Sun by Leah Johnson
From the author of You Should See Me in a Crown, Leah Johnson delivers a stunning novel about being brave enough to be true to yourself, and learning to find joy even when times are unimaginably dark.
Hoopla -- Audiobook
---
W
hite Smoke by Tiffany D. Jackson 
Believing her new home to actually be alive, especially when her brother almost dies, Marigold and her new blended family won't be safe until she brings the truth to light once and for all.
---
Why We Fly by Kimberly Jones and Gilly Segal
Told from alternating points of view, Chanel and Eleanor's rocky start to senior year gets more complex when the cheerleading team kneels for the national anthem and each girl grapples with the consequences.
hoopla -- E-Book
---
Allies: Real Talk About Showing Up, Screwing Up, and Trying Again edited by Shakira Boone and Dana Alison Levy
As an ally, you use your power-- no matter how big or small-- to support others. You learn, and try, and mess up, and try harder. In this collection of true stories, critically acclaimed YA authors get real about being an ally, needing an ally, and showing up for friends and strangers. From raw stories of racism and invisible disability to powerful moments of passing the mic, these authors share their truths and invite you to think about your own experiences and choices. Self-reflection prompts, resources, journaling ideas, and further reading suggestions help you find out what you can do. Because we are all in this together. And we all need allies. 
---
Kneel by Candace Buford
This fearless debut novel explores racism, injustice, and self-expression through the story of a promising Black football star in Louisiana. For guys like Russell Boudreaux, football is the only way out of their small town. Rus has a singular goal: to get a scholarship and play on the national stage. But when his best friend is unfairly arrested and kicked off the team, Rus faces an impossible choice: speak up or live in fear.
hoopla -- E-Audiobook
---
The Black Friend: On Being a Better White Person by Frederick Joseph
Frederick Joseph calls up race-related anecdotes from his past, explaining why they were hurtful and how he might handle things now. Each chapter features the voice of at least one artist or activist. Touching on everything from cultural appropriation to power dynamics, "reverse racism" to white privilege, microaggressions to the tragic results of overt racism, this book serves as conversation starter, tool kit, and invaluable window into the life of a former "token Black kid" who now presents himself as the friend many readers need.
---
The Beautiful Struggle: A Memoir - Adapted for young adults by Ta-Nehisi Coates
A memoir from Ta-Nehisi Coates, in which he details the challenges on the streets and within one's family, especially the eternal struggle for peace between a father and son and the important role family plays in such circumstances.
---
The Gilded Ones by Namina Forna
The start of a bold and immersive West African-inspired, feminist fantasy series for fans of Children of Blood and Bone and Black Panther. During a ceremony to determine if she can join the village, sixteen-year-old Deka's blood runs gold, the color of impurity -- and Deka knows she will face a consequence worse than death. Then a mysterious woman comes to her with a choice: stay in the village and submit to her fate, or leave to fight for the emperor in an army of girls just like her. They are called alaki -- near-immortals with rare gifts. And they are the only ones who can stop the empire's greatest threat.
---
Into the Streets: A Young Person's Visual History of Protest in the United States by Marke Bieschke
Prominently featured photos, artwork, and other visual elements will guide young adult readers through this lively, informative exploration of significant protests, sit-ins, and collective acts of resistance throughout US history.
---
Almost American Girl: An Illustrated Memoir by Robin Ha
Moving abruptly from Seoul to Alabama, Robin, a Korean teen, struggles in a hostile blended home and a new school where she does not speak English before forging unexpected connections in a local comic drawing class.
---
We Are Not From Here by Jenny Torres Sanchez
Even with the love of family, threats lurk around every corner for Pulga, Chico, and Pequeña. And when those threats become all too real, the trio knows they have no choice but to run: from their country, from  their families, from their beloved home. Crossing from Guatemala through Mexico, they follow the route of La Bestia, the perilous train system that might deliver them to a better life -- if they are lucky enough to survive the  journey.
 hoopla -- E-Audiobook 
---
The Black Kids by Christina Hammonds Reed
 Perfect for fans of The Hate U Give, this unforgettable coming-of-age debut novel explores issues of race, class, and violence through the eyes of a wealthy black teenager whose family gets caught in the vortex of the     1992 Rodney King Riots.
---
All American Boys by Jason Reynolds
When sixteen-year-old Rashad is mistakenly accused of stealing, classmate Quinn witnesses his brutal beating at the hands of a police officer who happens to be the older brother of his best friend. Told through Rashad and Quinn's alternating viewpoints.
Library on the Go -- E-Audiobook 
---
Black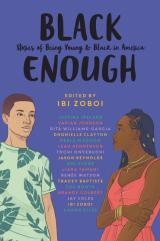 Enough: Stories of Being Young and Black in America Edited by Ibi Zoboi
Black Enough is an essential collection of captivating stories about what it's like to be young and Black in America.
---
Dark Sky Rising: Reconstruction and the Dawn of Jim Crow by Henry Louis Gates, Jr.
Henry Louis Gates, Jr. presents a journey through America's past and our nation's attempts at renewal in this look at the Civil War's conclusion, Reconstruction, and the rise of Jim Crow segregation.
---
Dear Martin by Nic Stone
Writing letters to the late Dr. Martin Luther King Jr., seventeen-year-old college-bound Justyce McAllister struggles to face the reality of race relations today and how they are shaping him.
Library on the Go -- E-Book | E-Audiobook 
---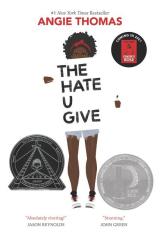 The Hate U Give by Angie Thomas
Large Print | Book on CD | DVD
After witnessing her friend's death at the hands of a police officer, Starr Carter's life is complicated when the police and a local drug lord try to intimidate her in an effort to learn what happened the night Kahlil died.
Library on the Go -- E-Book | E-Audiobook 
---
I'm Not Dying With You Tonight by Gilly SegalTold from two viewpoints, Atlanta high school seniors Lena and Campbell, one black, one white, must rely on each other to survive after a football rivalry escalates into a riot.  
Library on the Go -- E-Book | E-Audiobook 
---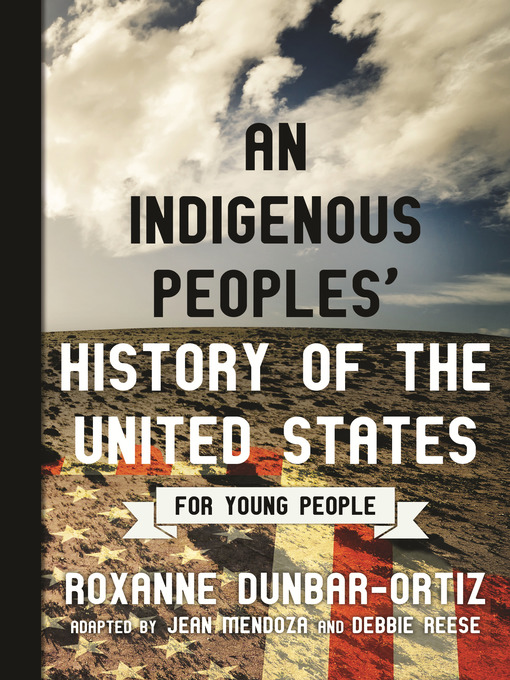 An Indigenous Peoples' History of the United States For Young People by Roxanne Dunbar-Ortiz
Told from the point of view of Native Americans, challenges the founding myth of the United States and shows how the policies against the indigenous peoples was genocidal and imperialist.
Library on the Go -- E-Book
---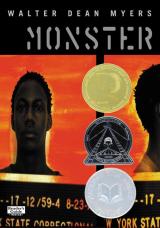 Monster by Walter Dean Myers
While on trial as an accomplice to a murder, sixteen-year-old Steve Harmon records his experiences in prison and in the courtroom in the form of a film script as he tries to come to terms with the course his life has taken.
Library on the Go -- E-Book | E-Audiobook 
---
The Poet X by Elizabeth Acevedo
Xiomara Batista feels unheard and unable to hide in her Harlem neighborhood. Ever since her body grew into curves, she has learned to let her fists and her fierceness do the talking.
Library on the Go -- E-Book | E-Audiobook 
---
Stamped--Racism, Antiracism, and You by Jason Reynolds and Ibram X. Kendi
The construct of race has always been used to gain and keep power, to create dynamics that separate and silence. Racist ideas are woven into the fabric of this country, and the first step to building an antiracist America is acknowledging America's racist past and present. 
Library on the Go -- E-Book | E-Audiobook
---
Turning 15 on the road to freedom: my story of the Selma Voting Rights March by Lynda Blackmon Lowery
Shares the story of the youngest person to complete the Selma to Montgomery March, describing her frequent imprisonments for her participation in nonviolent demonstrations and how she felt about her involvement in Civil Rights events.
Library on the Go -- E-Audiobook